Service & Repair
Whether you require a minor repair to your residential HVAC system or a new commercial refrigeration installation, the team at Ron Hammes Refrigeration is equipped to handle the project 24 hours a day. That's why we have received such great reviews in-person and on social media for our refrigeration and HVAC services and repairs. We specialize in any and all types of heating, cooling, and refrigeration service, indoor air quality, humidifiers, sheet metal work, and HVAC system repairs, so give us a call today!
Installation
At Ron Hammes Refrigeration, we'll safely install a new system to get you up and running year-round. Ask us about:
Residential air conditioning installation
Commercial air conditioning installation
HVAC installation
Thermostat installation
Commercial refrigeration system installation
Call us today at (608) 788-3110 for a free estimate!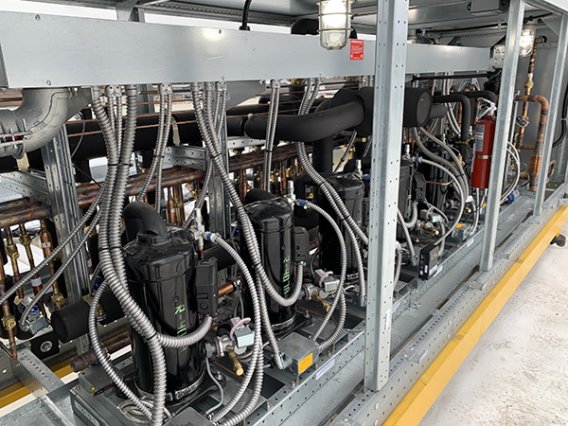 Repair and maintenance
Regular maintenance is critical in heating and cooling systems to ensure consistent performance. Call us to schedule a service visit for:
Residential heating and air conditioning repair
Commercial heating and air conditioning repair
Sheet metal work
Ventilation system maintenance
Commercial refrigeration repair
As a Trane dealer and a vendor for heat pumps, split system cooling units, refrigeration, and air conditioning, we also know and stock a vast array of products so repairs can happen on-the-spot.

Contact Ron Hammes Refrigeration Today!