Residential & Commercial HVAC Service, Repair & Maintenance
Whether you require a minor repair to your residential HVAC system, regular HVAC maintenance, or a new commercial refrigeration installation, the team at Ron Hammes Refrigeration is equipped to handle the project 24 hours a day. We specialize in any and all types of heating, cooling, and refrigeration service, furnace repair, indoor air quality, humidifiers, sheet metal work, and HVAC system repairs, so give us a call today!
HVAC Installation - HVAC Service
At Ron Hammes Refrigeration, we'll safely install a new HVAC system to get you up and running year-round. Ask us about:
HVAC installation
Thermostat installation
Furnace Repair and Furnace Installation
Commercial kitchen appliance service and repair

Call Ron Hammes Refrigeration today at 608-788-3110 for a free estimate!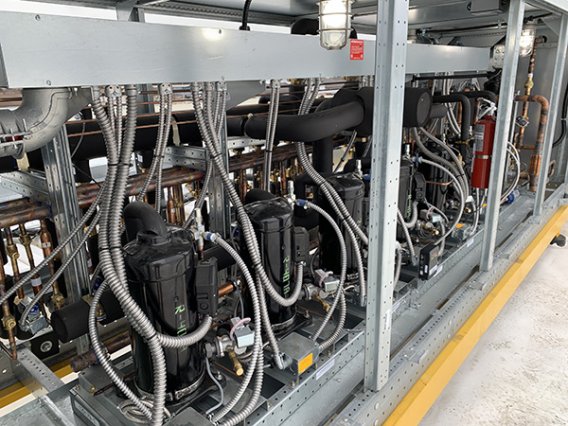 HVAC Repair, Maintenance and Service in La Crosse, Wisconsin
Regular HVAC maintenance is critical in heating and cooling systems to ensure consistent performance. Call us to schedule a service visit for:
Residential heating and air conditioning repair
Commercial heating and air conditioning repair
Sheet metal work
Ventilation system maintenance
Commercial refrigeration repair
Programmable Thermostats
WIFI Thermostats
Residential & Commercial Humidifiers
IWave Air Purifier
Electronic Air Filters
UV Lights
Gas Furnace
Furnace Repair
Furnace Installation
Air Conditioners
Heat Pumps
Zoning Systems
In-floor Heat
Hot Water Boilers (Baseboard Heaters)
Air Handlers
Hot Water Heaters
As a Trane dealer and a vendor for heat pumps, split system cooling units, refrigeration, and air conditioning, we also know and stock a vast array of products so repairs can happen on-the-spot.
Click here for Service or a Quote!