Commercial Refrigeration Experts!
At Ron Hammes, we built our company on quality refrigeration services! We have experience in a variety of commercial-use refrigeration systems in multiple industries, including everything from Hoshizaki ice machines and walk-in coolers to rack systems and under-counter beverage coolers. From food service HVAC to medical HVAC needs, our team specializes in professional commercial and industrial refrigerator installation and routine refrigeration maintenance.
Ron Hammes has been providing commercial and industrial refrigeration services in the La Crosse area from the beginning. We provide service to many of the areas grocery stores, convenience stores, restaurants, taverns, and warehouses with top quality refrigeration needs.
Whether you run a foodservice operation, hotel, or medical facility and you're seeking an efficient and reliable refrigeration system, our La Crosse team excels at HVAC jobs of all shapes and sizes. Our highly-trained technicians offer an unparalleled combination of product quality and technical refrigeration service, which consistently leaves our customers smiling.
Contact Ron Hammes Refrigeration Today!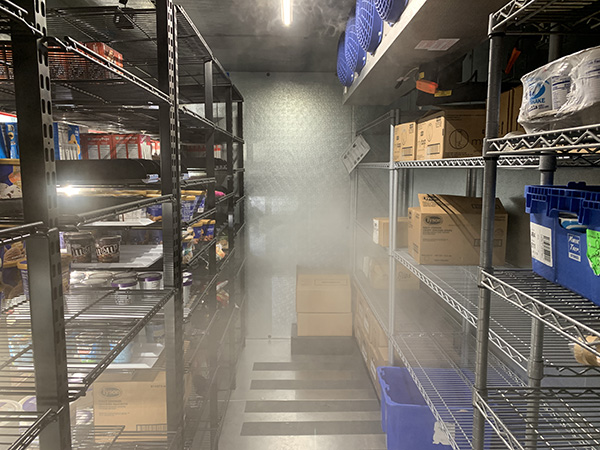 Commercial Refrigeration & Industrial Refrigeration Services in La Crosse, Wisconsin
Commercial Refrigeration Services:

Commercial Refrigerator Installation
Commercial Refrigerator Service
Commercial Refrigerator Repair
Walk In Coolers
Commercial Coolers
Commercial Freezers
Commercial Freezer Service
Commercial Freezer Repair
Restaurant Refrigeration Installation
Restaurant Refrigeration Service
Restaurant Refrigeration Repair
Healthcare Refrigeration Installation
Healthcare Refrigeration Service
Healthcare Refrigeration Repair

Industrial Refrigeration Services:

Industrial Refrigeration Installation
Industrial Refrigeration Service
Industrial Refrigeration Repair
Industrial Walk In Coolers
Industrial Walk In Cooler Installation
Industrial Walk In Cooler Repair
Industrial Freezer Installation
Industrial Freezer Service
Industrial Freezer Repair
Industrial Freezer Installation
Industrial Freezer Installation
Energy Rewards & Tax Credits